Researcher of the CARE project participates in a Portuguese TV magazine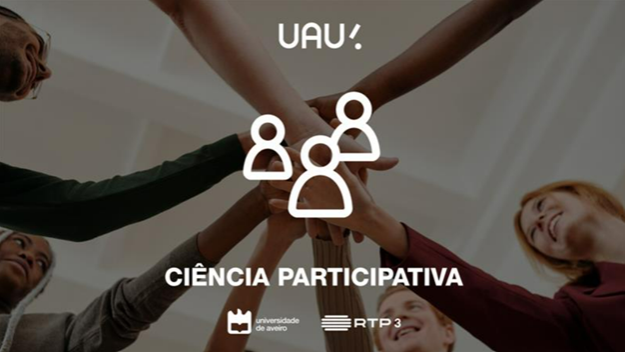 Researcher of the CARE project participates in a Portuguese TV magazine
Roberto Martins, a Researcher at the University of Aveiro (Portugal) and team member of the Citizen Arenas project, participated in the last episode of the 2nd season of the TV science and technology magazine "UAU! – Ciência sem Limites", (aka "Wow! – Science without borders"). The episode will be broadcast on the RTP3, the Portuguese free-to-air public-service broadcasting 24-hour news channel, next Sunday, July 30th, at 5:30 pm, being then repeated next Wednesday at 5:45 pm.
In this episode, entirely dedicated to "Citizen Science", Roberto Martins had the opportunity to address the importance of involving society and citizens in science and scientific projects, focusing on the activities of the Citizen Arenas project in Portugal. On behalf of the large team of researchers, Roberto talked about the activities and main outputs on water quality, air quality, food waste revalorization, and bioinvasions' impact on biodiversity and ecosystem services at the Ria de Aveiro coastal lagoon.
He stressed that involving society in science is critical because it allows large-scale data collection and real-time and extensive spatiotemporal environmental monitoring, brings unique perspectives and expertise in specific areas, and fosters innovation and solving complex problems. Furthermore, it enables more open, inclusive, and responsible science, increases general understanding of science and its benefits, encourages collaboration and innovation, strengthens the relationship between the scientific community and society, and empowers people, providing them the opportunity to contribute to the generation of knowledge actively and informed decision-making. This approach strengthens public trust in science and encourages civic participation, enabling citizens to become agents of change in their local communities, as foreseen by the ECIU SMART-ER project, the EU project that funded our pilot activities.
All UAU! episodes can be seen on RTP Play and the Youtube channel of the University of Aveiro. The content is in Portuguese, but the translation to other languages can be configured in the Youtube video upon request. Further information about the magazine can be found in this press release.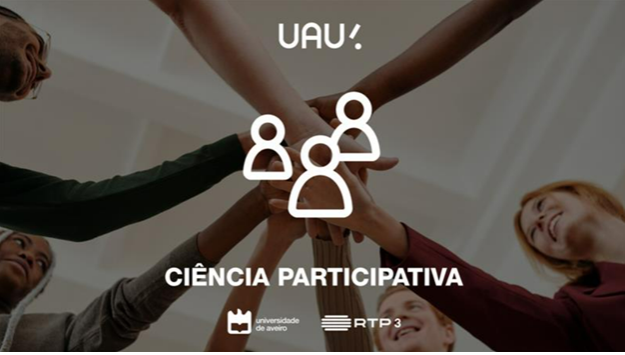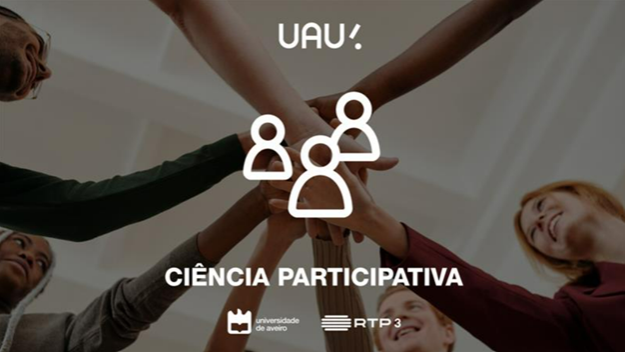 Roberto Martins, Investigador da Universidade de Aveiro (Portugal) e membro da equipa do projeto Arenas Cidadãs, participou no último episódio da 2ª temporada do magazine da RTP 3 de ciência e tecnologia  "UAU! – Ciência sem Limites". O episódio será transmitido na RTP3, no próximo domingo, dia 30 de julho, pelas 17h30, repetindo-se na próxima quarta-feira às 17h45.
Neste episódio, inteiramente dedicado à "Ciência Cidadã", o Investigador abordou a importância do envolvimento da sociedade e dos cidadãos na ciência e nos projetos científicos, com destaque para as atividades do projeto Arenas Cidadãs em Portugal. Em nome da vasta equipa de investigadores, Roberto Martins falou sobre as atividades e os principais resultados sobre a qualidade da água, qualidade do ar, revalorização dos resíduos alimentares e impacto das bioinvasões na biodiversidade e nos serviços do ecossistema da Ria de Aveiro. Roberto Martins ressaltou ainda que envolver a sociedade na ciência é fundamental, uma vez que permite a recolha de uma grande quantidade de dados e uma monitorização ambiental espaciotemporal ampla e em tempo real, proporciona perspetivas únicas devido à diversidade do conhecimento e formação dos cientistas-cidadãos e promove a inovação e a solução de problemas complexos. Além disso, permite uma ciência mais aberta, inclusiva e responsável, aumenta a compreensão geral da ciência e seus benefícios, incentiva a colaboração e a inovação, fortalece o relacionamento entre a comunidade científica e a sociedade e capacita as pessoas, proporcionando-lhes a oportunidade de contribuir para a geração de conhecimento ativamente e tomada de decisão informada. Esta abordagem fortalece a confiança do público na ciência e incentiva a participação cívica, permitindo que os cidadãos se tornem agentes de mudança nas suas comunidades locais, conforme preconizado pelo projeto ECIU SMART-ER, o projeto da UE que financiou as nossas atividades piloto.
Os episódios do UAU! podem ser revisitados na RTP Play e no canal Youtube da Universidade de Aveiro. Mais informações sobre a série podem ser encontradas neste comunicado de imprensa.