ECIU pan-European Citizens Arenas WaterBlitz Kicks Off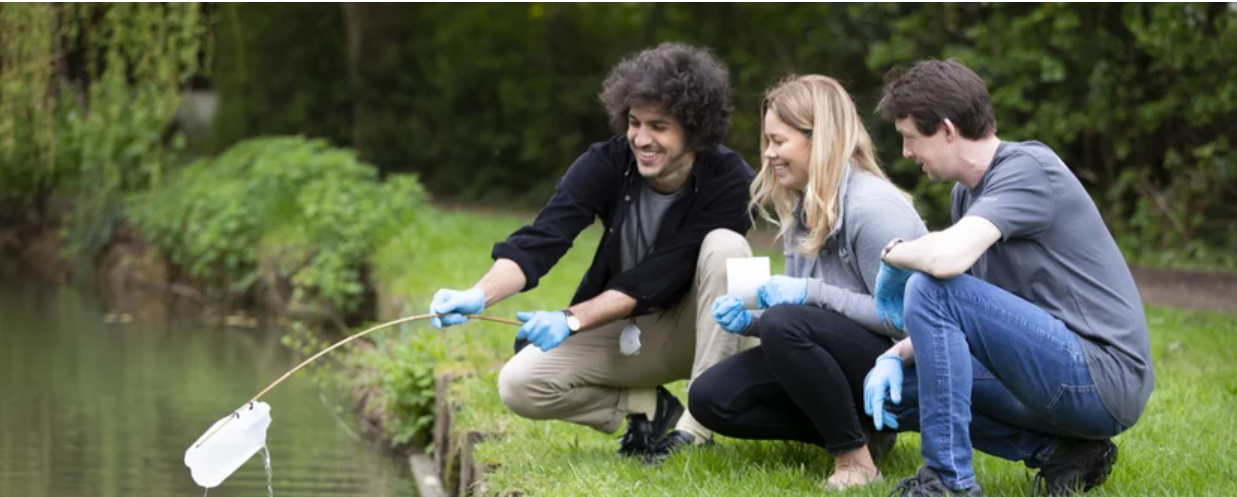 As part of the week in which World Water Day (22nd March) is being held the DCU Water Institute are delighted to be hosting a pan-European Waterblitz as part of the ECIU – Smart-er, Citizens Arenas project. Partners from France, Spain, Sweden, Ireland and Portugal are taking part by becoming citizen scientists over the week and collecting and testing water samples. Samples will be tested for phosphate and nitrate on a range of rivers and streams across Europe where citizens from schools, colleges and the general public will participate. The DCU Water Institute will collect all results and map all results on a map to compare and contrast the results across Europe whilst also gathering information on the process and how it is beneficial to a community.
The aim of the Waterblitz in this project is to raise public awareness about the challenges our water bodies face today, to enable the co-creation between researchers and citizens of scientific questions where citizens are involved throughout the process where they can help develop pilots that are impactful and solve some of the major environmental challenges facing us today.
More information and progress can be found on www.citizenarenas.eu or follow the project on twitter @citizenarenas
Tags: #SMARTER #ECIU #CitizenScience #CoCreation #CitizenArenas #CARE #University #Collaboration #Research #Europe #GreenDeal #AirQuality #WaterQuality #Climate #Biodiversity #Energy #Waste #WaterUse
The SMART-ER project has received funding from the European Union's Horizon 2020 research and innovation programme under Grant Agreement #101016888. This result only reflects the author's view and the EU is not responsible for any use that may be made of the information it contains.